October 21, 2018
Posted by:

emre

Categories:

Humanitarian Aid, News, Operations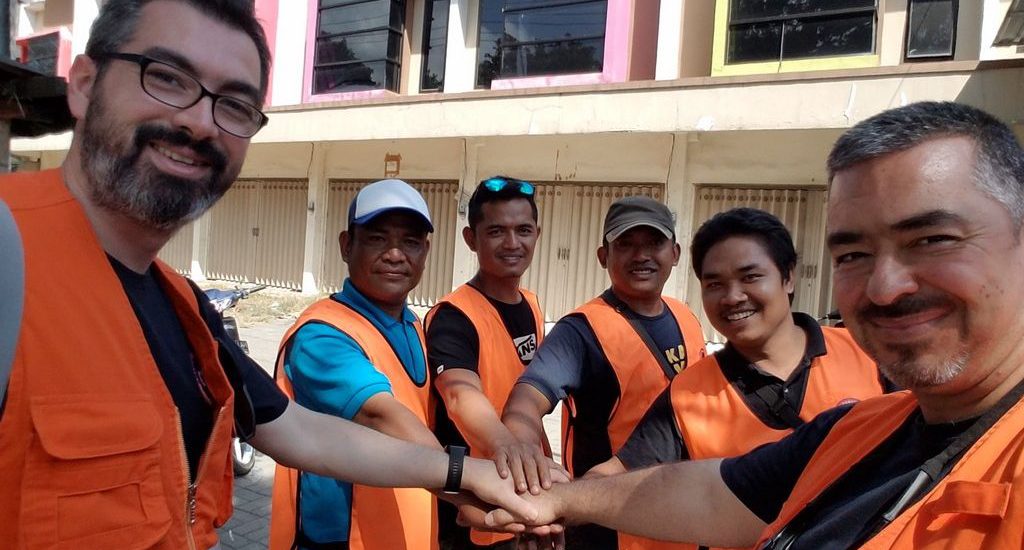 GEA Team Completes Humanitarian Aid Activities in Indonesia
Two severe earthquakes with a magnitude of 6.4 on July 28 and a magnitude of 6.9 on August 5 occurred on the north of Lombok Island, Indonesia. As of August 13, 436 people died in disasters, 1.353 people were injured, and 352.793 people were left homeless.
With the knowledge of AFAD, the GEA Team, consisting of 2 members, gone to the region in cooperation with the local non-governmental organization RCC (Rinjani Cycling Community) to carry out the following activities, which will be held between 14-17 August:
Evaluation of human conditions
Supply and distribution of humanitarian materials
Providing Living With Earthquake Training to students in schools and affected people in disaster area
Providing "Disaster Management and Living With Earthquake Training for Trainers" to volunteer groups
On August 15, by meeting local connections in Mataram, center of the island, basic needs in the region were determined and studies were started to supply the necessary supplies.
It was decided to distribute tents, mats and blankets for approximately 100 families and aid packages for 640 families. Distributed packages contain basic supplies such as rice, sugar, oil, noodles, diapers, detergent, soap and baby food.
Later, 12 volunteers were given "Disaster Management and Living With Earthquake Training for Trainers". After the training, studies were carried out for the preparation and distribution of materials with the volunteers participating in the training.
On August 16, Masbagik Timur Primary School was visited with a team of 25 people, including volunteers dressed in superhero costumes, and toys were distributed by giving Living With Earthquake Training to students.
Afterwards, with 2 GEA team members and 25 volunteers, we moved to Sambelia region, which was affected by the disaster in the north of the island. Desa Madayin village in the region was reached and "Earthquake Preparedness and Psychological Support Training" was given to families suffering from the earthquake in the tent city where the homeless people from 6 villages around were together. Aid materials were then delivered to local authorities in the region.
A project was developed to establish a light search and rescue group that could support the region with a team of local volunteers, and on August 17, the GEA team left the island.
12 volunteers who have been given "Disaster Management and Living With Earthquake Training for Trainers" continue to provide Living With Earthquake trainings.