August 4, 2021
Posted by:

murat

Categories:

General, Humanitarian Aid, News, Operations, Search And Rescue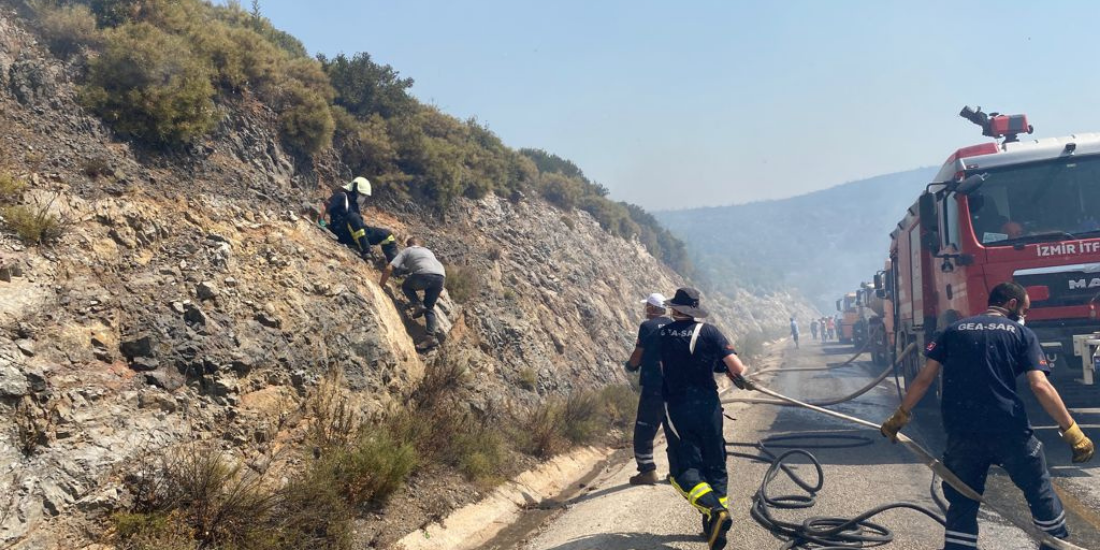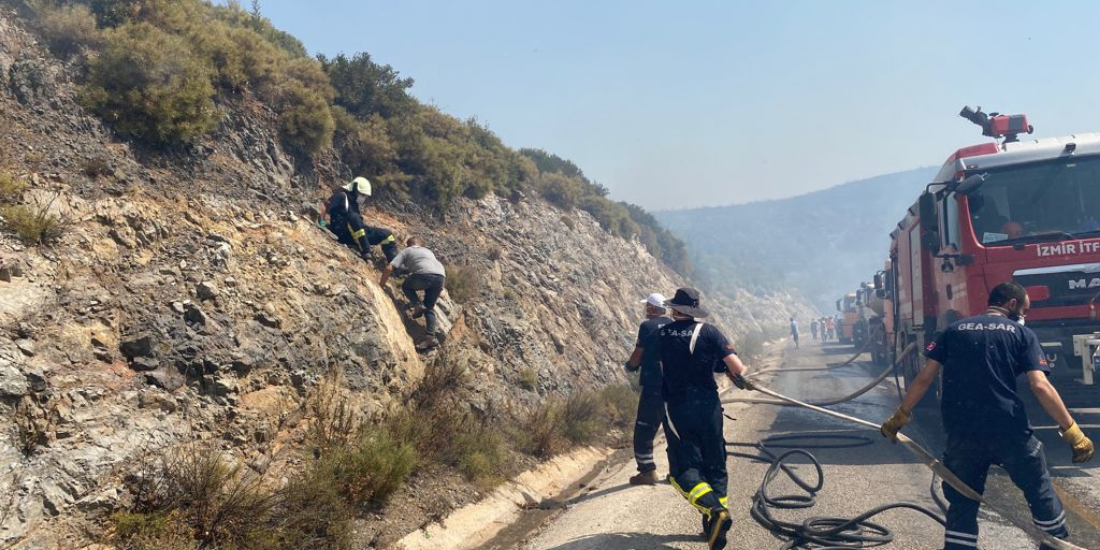 After the forest fire that started in Antalya Manavgat at noon on July 28, GEA Antalya team started to distribute humanitarian aid materials in the region with the coordination of AFAD as of July 29.
As of 30 July, with the participation of Istanbul, Izmir and Ankara teams, 32 GEA volunteers, together with the volunteers, Agvasun, Aksaz, Belenobası, Bucak, Dikmen, Evrenseki, Gebece, Güzelyalı, İciş, Hocalı, Kırkköy, Mahrumçayır, Oymapınar, Saraçlı, Salur, Sevinç, Sığırcık provided evacuation support to citizens affected by forest fires in Şişeler villages. Humanitarian aid items such as eye drops, throat lozenges, diapers, baby food, ice, thermos with tap, dry food and kitchen supplies, as well as GEA pandemic kits were distributed in the villages.
Packages consisting of special underwear and food items for firefighters were prepared and delivered to the extinguishing teams. At the same time, nearly 100 tons of water was distributed every day with cold air trucks in the Manavgat disaster area.
While the GEA Team continues its work in Manavgat, upon the request from Osmaniye Kızılay, 1 frigo truck with 50 tons of water capacity was emplaced to the Osmaniye Karatepe Aslantaş fire zone coordination center.
On Sunday, August 1, another GEA team of 20 volunteers set out from Istanbul to meet with Izmir teams and started to extinguish the fire that was spreading in the Bodrum Mazı region together with the Izmir Fire Department.
Together with the Izmir Fire Department, the GEA Team continues its cooling and extinguishing works near the Bodrum Yeniköy Yukarı Mazı highway.
We share the pain of our citizens and all living things affected by the forest fires that took place in different parts of our country and that hurt us all. We convey our best wishes and wish with all our hearts that the fires will be extinguished as soon as possible and that no more lives will be harmed.