February 9, 2023
Posted by:

murat

Categories:

News, Search And Rescue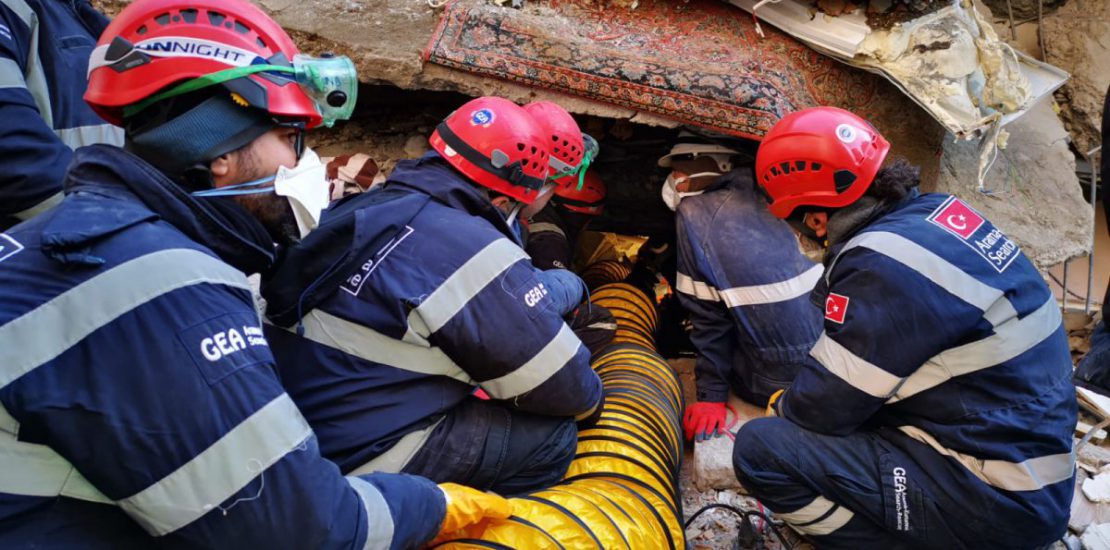 GEA Team has began their search & rescue efforts in Adana and Iskenderun district of Hatay as of the first hours of the earthquake struck on Monday,
February 6th at 04.17. Throughout the search and rescue efforts which has been carried as of the 3rd hour of the earthquake, in total 41 victims were rescued alive at 118 worksites in Adana, Iskenderun and Antakya.
After search and rescue efforts have been completed, GEA Team took responsibility for humanitarian aid, distributing various humanitarian aid materials to 3739 tents in tent areas and 1500 individual tents, in coordination with Iskenderun District Governorship.
At the first phase of humanitarian aid efforts, 18113 blankets, 3654 heaters, 200 tents, 12176 personal hygiene sets, 28950 thermal undergarment, 25000 snacks (such as biscuits, chocolate, cakes), 800 polar clothing, 3000 powerbanks, 600 radios and batteries, 1500 flashlights, 70 generators were distibuted apart from basic necessities such as diapers, disposible underpads, baby food, nursing bottles and 3750 toys, coloring books, crayons for children.
You can follow the work of our team on our instagram account.
We wish fast recovery to our country!